Welcome
to Custom-Boots.NET
Men's 'Tough and Rugged'
Contemporary Platform Knee boot!



Front platform is 2.5 inches tall, the heels are 4 inch high.
Boot shaft up to 22 inches tall. Full inside the leg zipper for easy 'on and off'!
All leather. Leather lined, Lug soles and platform.
Available in any color from our color charts!

ONLY $279. plus shipping!
__________
---
---
We make the boots you want!
Men's 'made-to-order' Ankle Boots. Our 'L' toe,
Double leather soles and 3-inch high heel

It's the stylish fashion 'trend' for men!

Don't pay 'designer' prices. Get them in real leather... right here!



Men's 'made-to-order' Ankle Boots. Our 'L' toe,
inside zipper, Men's, shaft height 9 inches (but can be made any height), Double leather soles, 3-inch high heel.

ONLY $275. in your size
Order yours here!




__________



---
The Cowboy Boot you've always wanted!
Extreme sharp toe, extreme under-slung,
3-inch heels and double leather soles!
Just $264. in your size for a perfect fit.
Order yours here!
__________
---
We can make 'Replica' boots!

If you've seen them in a picture, on a stage in a play, as worn by your favorite band, on the internet or anywhere really,
we can make them...
most likely in 100% leather and definitely for much less than others charge!


Check our our Replica page for some examples!
---
Have you ever seen a pair of boots you liked but you wished ...


they were taller? (or shorter?)


they were a slightly different color?


or the heel was higher or lower?


or they had a nice stitch design?


or they had a zipper?


Well, if that's the case, you've found the website of your dreams!

In fact, here at Custom-Boots.NET, we can build you the 'boots of your dreams!" A pair of boots just the way you'd like them!



Like these..
Mens Platform "Ankle Boots",
as shown by famous Canadian designer brothers for Spring 2017!
You can see their video on YouTube or...here! The boots are hot!.




Only $344.
All leather!


__________





Just $259.
All leather!


__________



More colors and styles re on the way from us!
(And at a lower price... and custom made for you!)


Check our all of our platform boots here!






Think of yourself as the boot designer ...
Simply imagine the pair of boots you'd like, tell us exactly what they should look like and which features you would like, and we will build you 'the boots of your dreams!"

Let's get started ...

Just click on our Boots link here or above, to see the styles we offer! (Take note of the 'Style Name or Number" you'd like!)


Want your boots now? Maybe you'll find a pair in our In Stock Boots!


Check them out here!

Boots that have proven to last a lifetime and boots you will be proud to own and wear!

Custom Boots by Miguel Jones from Custom-Boots.NET.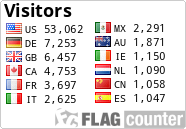 Follow us ...
How We Make Boots | Our LOW Prices | Articles | Links
Terms of Use | Home


Send Us Your Measurements
Online Measurement Form